What did American and European women use in the past for menstruation?
Compare Dr. Pierce's The People's Common Sense Medical Adviser; or, Medicine Explained, (cover) 1895, Buffalo, New York, from Pierce's own press at his World's Dispensary Medical Association: "Spermatorrhea' (loss of semen without copulation, which usually means masturbation)
Trade card, "The Truant Boys," for Dr. E. C. Abbey's book and medicine
(1877; Buffalo, New York, U. S. A.) See Dr. Abbey's The Sexual System and Its Derangements (selections) (1882)
Dr. Abbey wrote a book characteristic of many shady doctors of the late 19th century in America. He claimed to have the "cure" for "unfitness for business," "inability to . . . meet the gaze of others," as well as small pox, typhoid fever and a dozen other ailments.
But he had to let the public know about his powers, and he did that, in part, through trade cards, one of which you see below. Many people collected these free cards, which businesses offered as advertising. (See some for Mrs. Pinkham's Vegetable Compound.)
The picture shows a scene much more familiar to 19th century Americans; how many Americans have seen sheep on a farm? Not me. And was the "Ghost of the Valley," mentioned on the back of the card (below), a common concept?
Can you find the 20 truant boys and the "Ghost of that Valley" in the picture? The pictures is enlarged at the bottom of the page.
LARGE FILES, LONG DOWNLOAD!
Above: the front of the card, which measures 5.5" x 3. 4" (ca. 13.8 cm x 8.5 cm). See the enlargements at the bottom of the page.
Below: Back of card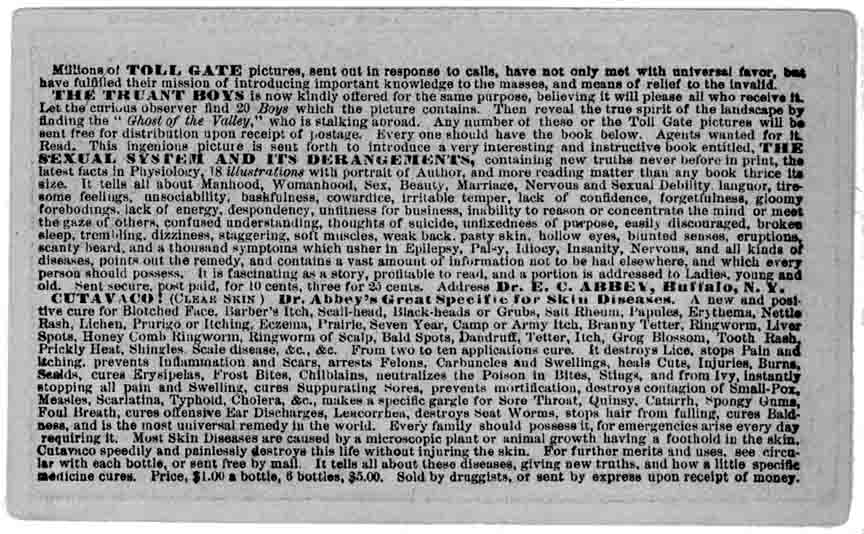 Below: two enlargements from the front of the card. Find the boys and the Ghost!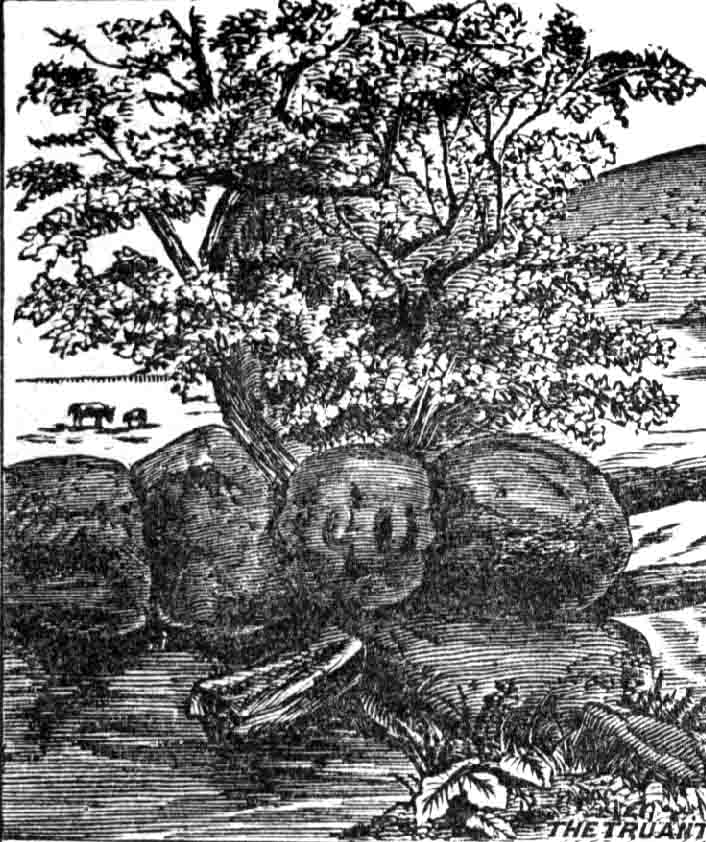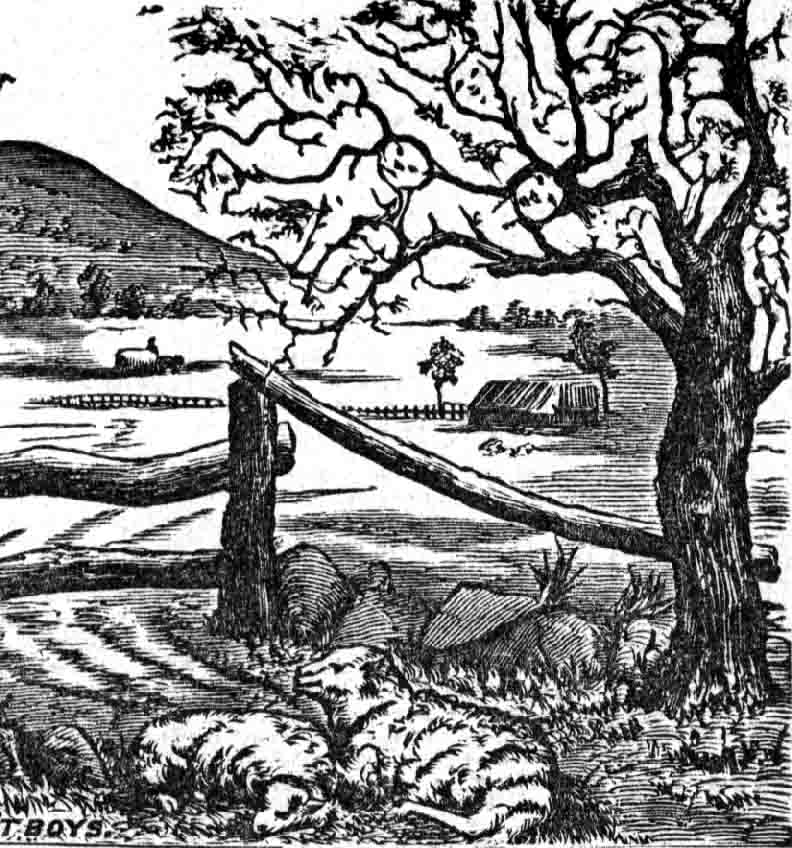 Compare Dr. Pierce's The People's Common Sense Medical Adviser; or, Medicine Explained, (cover) 1895, Buffalo, New York, from Pierce's own press at his World's Dispensary Medical Association: "Spermatorrhea' (loss of semen without copulation, which usually means masturbation)
© 2001 Harry Finley. It is illegal to reproduce or distribute work on this Web site in any manner or medium without written permission of the author. Please report suspected violations to hfinley@mum.org