Suspenders to hold pads (U.S.A., 19th century)



Chinese belts and pad holders from 2000 and 2005.

But read an
e-mail
from a Chinese woman about what Chinese woman use (and don't use) in 2011
A Chinese man sent these images from Hong Kong. He seemed uncomfortable with English and the only details he offered were the purchase dates, 2000 and 2005. I don't know if Chinese woman prefer stick-in pads (assuming they can get them) or belts. He mentioned that some Chinese women in Hong Kong use Tampax tampons, although it seems rare for Asian women to use tampons.
These are pretty elaborate and remind me of current washable products, here, which can be very varied.
See an earlier (2000) Chinese belt and pad, but not as well photographed. Chinese pad and panty pad - Japanese pad, older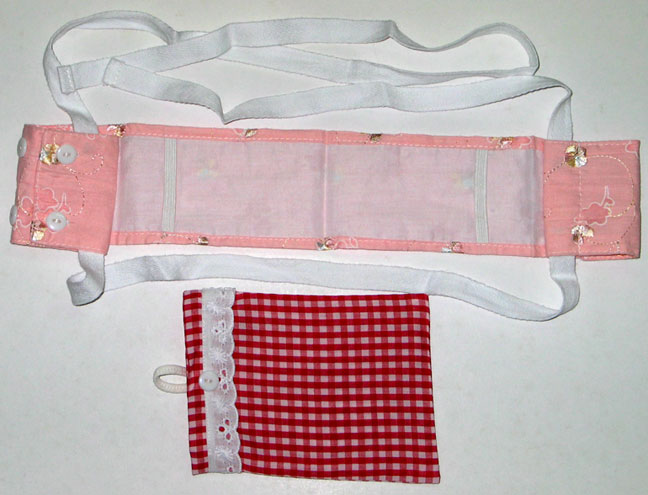 From September 2005.
From the year 2000.
© 2005 Harry Finley. It is illegal to reproduce or distribute any of the work on this Web site in any manner or medium without written permission of the author. Please report suspected violations to hfinley@mum.org