If you create or own art concerning menstruation or menopause and are interested in showing it on thesepages (it's free!), contact MUM
Marie Claire magazine (Italian edition) featured several of the above artists in an article about this museum and menstruation in 2003. The newspaper Corriere della Sera (Io Donna magazine) (Milan, Italy) and the magazine Dishy (Turkey) showed some of the artists in 2005 in articles about this museum.




The Art of Menstruation at the Museum of Menstruation and Women's Health
---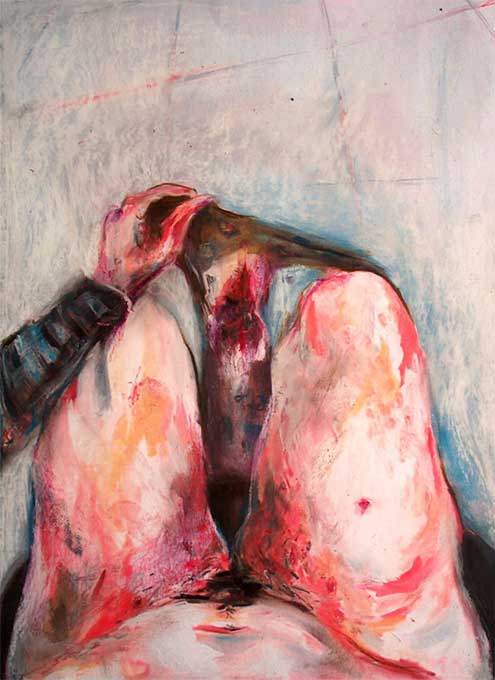 "From My Point of View" (above)
Turn it upside down and you get
"From Your Point of View" (below)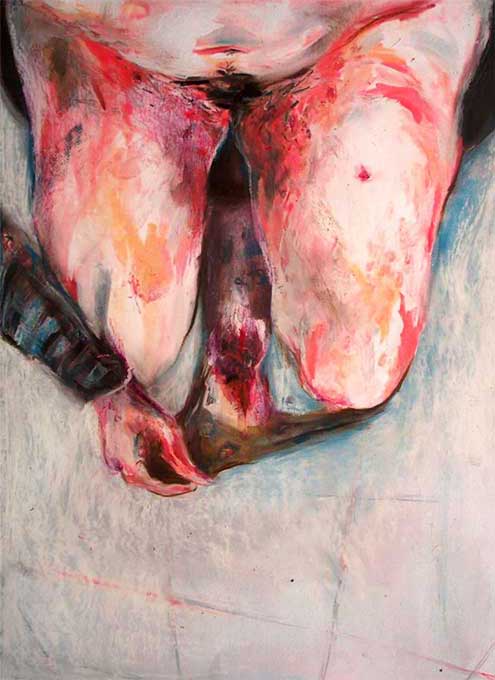 ART COPYRIGHT 2007 Jelena
The artist Jelena writes,
I am Jelena. I come from Serbia and I'm studying painting in my third year at Art Academy in Hague, Holland.

I would like to join your gallery with my painting. There is what one siting women see from her eyes angle of view. If you turn the painting upside down, that there is an image how other person see this women (from the eyes of the other person).

Painting is called "FROM MY POINT OF VIEW, FROM YOUR POINT OF VIEW"
NEXT artist: Judy Jones
See all the artists in the links in the left-hand column.
If you create or own art concerning menstruation or menopause and are interested in showing it on these pages (it's free!), contact MUM

© 2007 Harry Finley. It is illegal to reproduce or distribute work on this Web site in any manner or medium without written permission of the author. Please report suspected violations to hfinley@mum.org